31.01.20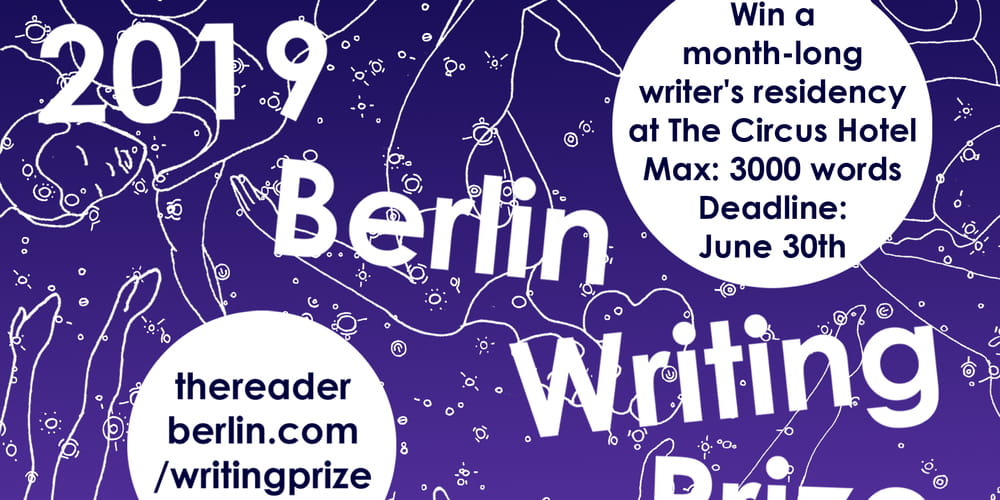 2019 Berlin Writing Prize

Preisverleihung und Buchpremiere mit S.K. Perry, Victoria Manifold, Anbara Salam, und Traci Kim 31.01.20 in Berlin, Literaturhaus Lettrétage
Tickets zu 2019 Berlin Writing Prize
Berlin
---
Informationen
Preisverleihung und Buchpremiere mit S.K. Perry, Victoria Manifold, Anbara Salam, und Traci Kim
"The Circus" is the name of the new anthology published by KLAK Verlag. The compilation presents the winning texts of 2019 Berlin Writing Prize, including works by S.K. Perry, Victoria Manifold, and Anbara Salam. Over 350 writing samples were submitted to be examined by the committee. The judges May-Lan Tan, Elnathan John, Sophie Mackintosh, Martin Jankowski, Katrin Schönig and Victoria Gosling have chosen their ten favourites for publication.
"To me, the circus represents any situation or condition in which the outlier has dignity and purpose and finally belongs. It's a place where unusual qualities are valued, protected, celebrated." - May-Lan Tan, author
On January 31st, The Reader Berlin and The Circus Hotel are joined by their partners, sponsors, the judges, and the winning authors of the 2019 Berlin Writing Prize. The evening program includes readings, mingling with authors, literary chats, and the opportunity to purchase the new anthology published by KLAK Verlag.
Traci Kim will host the evening and the winning authors will read from their works. Afterwards, everyone is welcome to stay for a get-together to celebrate the launch of the new anthology.
Eintritt 3€ (frei bei Erwerb der Anthologie)