14.12.19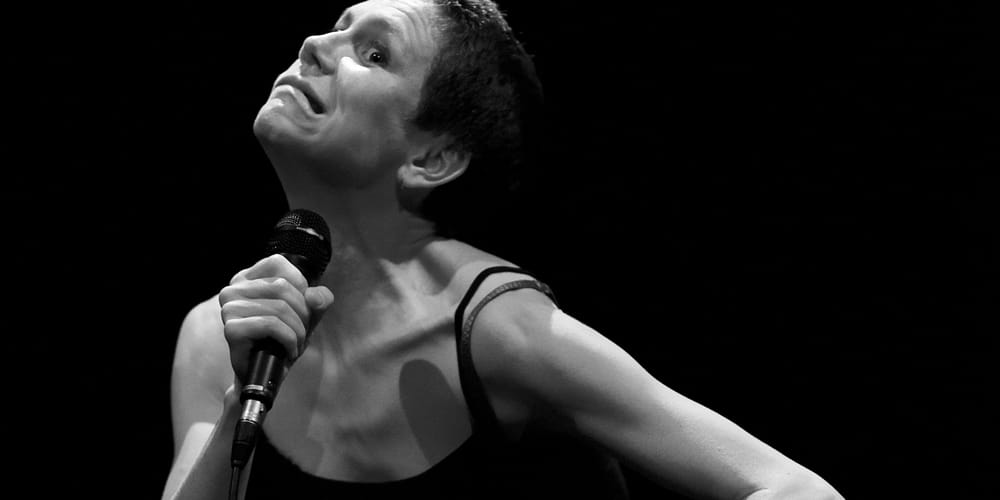 Genesis of a Language

Performance mit Stimme, Gesten und visuellen Elementen von Violaine Lochu und Tomomi Adachi 14.12.19 in Berlin, Literaturhaus Lettrétage
Tickets – Genesis of a Language
Berlin
---
Informationen
Violaine Lochu is a performance artist working with language and voice. As her debut in Berlin, she presents a new working progress performance with Berlin-based sound poet, performer/composer, Tomomi Adachi after their residency in Lettrétage.

The program of the evening includes two performances. An intial short version of BABEL BABEL, a solo performance by Violaine Lochu, and the presentation of the collaborative Project between Violaine Lochu and Tomomi Adachi.

Violaine Lochu and Tomomi Adachi are developing their works around voice, gesture and language. Their practices evolve in the fields of sound poetry, music and contemporary art, using different types of media such as performances, texts, sound installations. The project is placed among poetry, music and theater. Throughout their collaborative process both performers will develope a metalanguage.
This metalanguage will be developed through three types of media; voice, gesture and writing. Its concept is inspired by linguistic contexts which are already known; sign language used by Native Americans to communicate between tribes, Lingua franca as Sabir and artificial international language like Esperanto, in addition, graphic transcriptions of animal languages.
Violaine Lochu and Tomomi Adachi will present their newly developed metalanguage as a theatrical performance with voice and gestures. The performance will also involve the various graphic aspects they have come across during the time of their collaboration.
BABEL BABEL is a performance composed using recordings of children's babbling made in various kindergardens in Seine-Saint-Denis and in Moselle since 2016. Violaine Lochu reworks, displaces and loops this sonic material to reveal the richness of the different sonic states of babbling, this forerunner of language that brings to mind imaginary and distant idioms, and even non-human expressions of the pure pleasure of speech, close to poetry.

Performers:
Violaine Lochu lives and works in Paris. Her work is an exploration of voice as a vehicle for encounter and metamorphosis, which she implements in transdisciplinary practice involving music, theater and/or sound poetry. She recently performed in venues such as the Centre Pompidou (festival Extra 2018) and Palais de Tokyo (Liberated Voice, Sound Poetry, 2019) and is Laureate of the Aware Price (Women Archives of Women Artists Research and Exhibitions).

Tomomi Adachi is a performer/composer, sound poet, instrument builder and visual artist. He has performed his own voice mixed with electronic pieces, sound poetry, improvised music and contemporary music. He has also made site-specific compositions, compositions for classical ensembles and choir pieces for untrained musicians. Recently he performed at Tate Modern, Maerzmusik, Hamburger Bahnhof Museum and Centre Pompidou, and received the Award of Distinction from Ars Electronica 2019.